Guidelines & Expectations
Please review our Guidelines and Expectations:
PETS: All pets must be child friendly! At the discretion of management, restrictions may be placed on aggressive or threatening pets. Unruly or nosey pets will NOT be tolerated. We ask that pets be kept on leash at ALL times. Doggy-doo pick up please!
PARKING: Visitors are asked to park in the designated visitor parking, as opposed to the road or grass. All sites are designed for 1 RV and 2 vehicles.
RESTROOMS: Not for public use. Restrooms are coded and only for registered guests.

NON-REGISTERED GUESTS: All non-registered guests MUST leave the park by 11:00 pm. Registered guests are responsible for the conduct of their guests and ensure they are aware of the park guidelines.
PLAYGROUND: Children must be closely supervised by adults while playing at the park. We DO NOT provide child supervision!
SPEED LIMIT: Please follow all posted signage! Speed limits are strongly enforced! For the safety of our children, SLOW DOWN!
FIREWOOD: We have split firewood for sale at $10 for a small tub $20 for a large tub. When ordered, fire wood can be delivered to your site!
WATER: We provide treated city water that is trucked into the RV park. So there is no need to clean tanks after a visit to our park. We ask that all garden hoses have a tight connection with NO LEAKS!
MUSIC: No loud music at any time! All music to be turned off at 11pm. We ask that you respect your friends and neighbours, as they will respect you!
RV SITE: Please do not move the fire pit or do not burn garbage in fire pits. Garbage outside will attract wild animals therefore we ask all garbage be disposed in the provided garbage can.
ROADS: Please use the roads and do not walk through other sites.
ATVs: Off-road vehicles are to be driven directly to the site and parked. Our preference is that off-road vehicles be hauled out of the park on a trailer.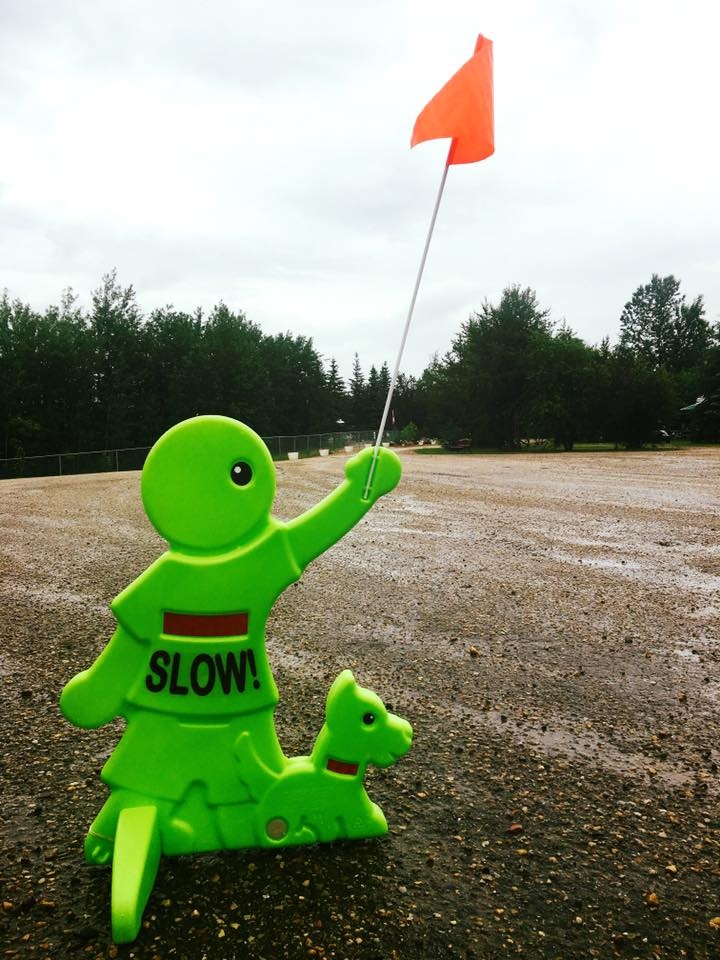 Courtesy to your neighbour will ensure that
all guests will have a pleasant stay!




Be respectful!