So, what services do we offer?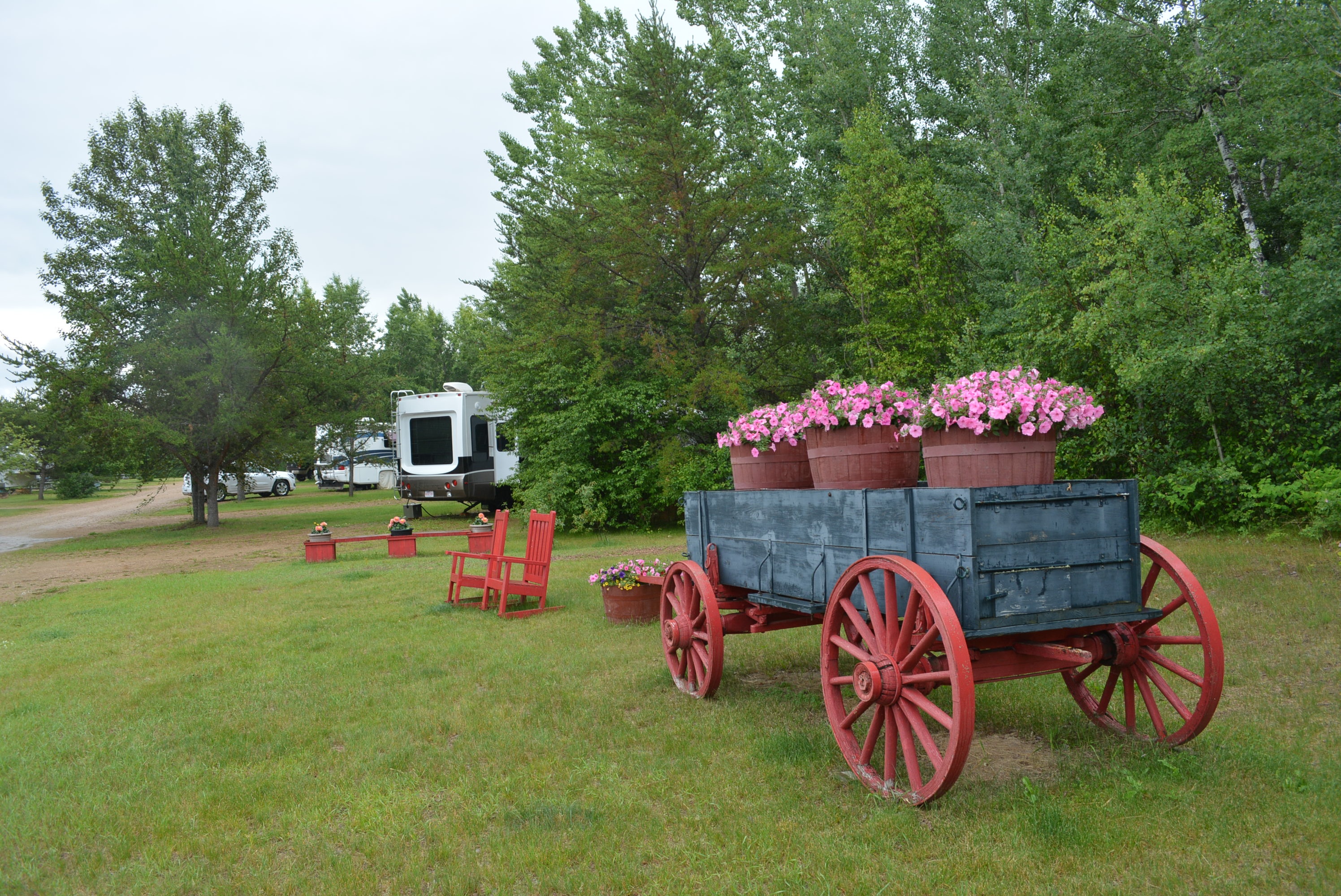 We offer 50 SEASONAL sites with 30-amp power, treated city water, sewer, fire pits and picnic tables. 10 of our sites are large enough for big rigs! Our park is open from April until October (or when mother nature decides the season is over).

How about curling up with a good book while sitting around the camp fire or passing away a rainy day? Our take and/or leave library have books for all ages.
Enjoy a leisurely stroll or take the dog for a walk through our designated walked trails.
Kids have a blast on the play structure or digging in the sand! How about a tea party in the kids play house?
Coin operated washer and dryers are available for registered guests. Loonies and quarters are needed. Change is available at the office.
How about a clean hot shower after a long day of golf, swimming or fun at the beach? Try our showers available for registered guests. Just $1 for 5 minutes of hot water!
Join the weekly horseshoe tournament or toss a ball around! Various sporting equipment is available for guests including washers, volley ball, badminton rackets, horseshoes, sidewalk chalk and coloring for kids.
WIFI is available in the common area for everyone to use! Come sit on the deck and surf the web!